As expected, the Pakistani judicial system doesn't fail to impress and this time too, it took a side with anti-Islamic and anti-national event known as Aurat March where bunch of men haters are gathered to spit out venom against Men in general, Islamic norms in particular.
LAHORE: LHC Chief Justice Mamoon Rashid Sheikh on Thursday underscored that no ban could be imposed on the freedom of expression during a hearing pertaining to a petition against the Aurat March 2020.
Filed by Advocate Azhar Siddique, a local lawyer, the petition had sought a permanent ban on the upcoming Aurat March — coinciding with the International Women's Day, March 8 — for being "anti-state" and "un-Islamic".
The LHC issued notices after permitting renowned lawyer Hina Jilani to become a party in the case. Advocate Jilani — who is also part of The Elders, a Nelson Mandela-founded group of global leaders — opposed the petition, saying the Aurat March was being held to underline the importance of women in society.
It has been noted several times on social media as well as on mainstream media that many individuals at Aurat March were using the means to degrade family values, Islamic traditions and teachings while inciting hate for men in particular yet the court has sided with the liberal / left aunties to earn some browny points.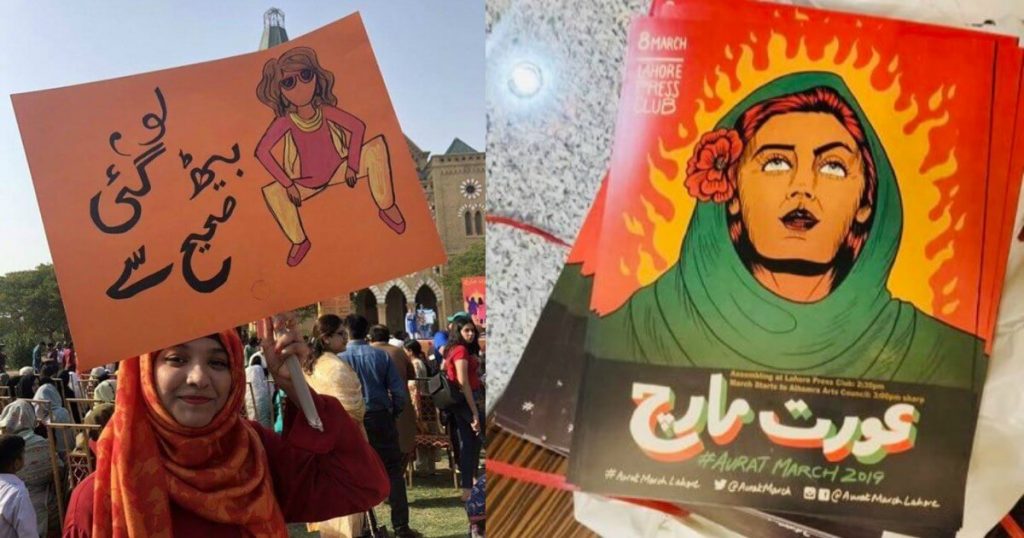 Upon hearing the news, self-loathing liberal / left feminists are on their knees, thanking the Judges and it seems some of them literally had orgasm while listening to the judgement.
Whatever future unfolds for Pakistan but one thing is for sure, the country that was founded on the basis of Islamic socialism has been pinned down by bunch of liberal degenerates who penetrated into the powerful institutions like policy-making, security agencies, judiciary and of-course the media.
671 Views