BCCI is expected to pick the squad by the end of this week.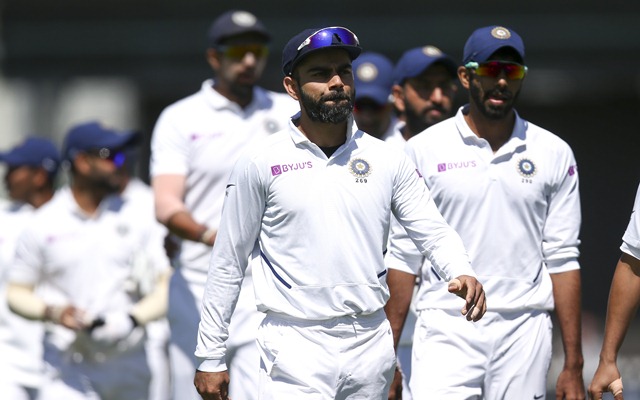 The Indian cricket team is all set to resume its international duties with a tour of Australia later this year for a three-match ODI and T20I series followed by four Tests. The Board of Control for Cricket in India (BCCI) is also looking forward to announcing a jumbo squad for the India tour of Australia comprising as many as 32 players.
With the ongoing coronavirus pandemic and all the quarantine rules, the Indian board is planning to play safe and name a grand squad for the tour so that they won't have to call the players mid-way from India amid the bio-bubble in case any injury or unexpected situation arises.
"They (selection committee) have been told to pick as large a squad as they want. We want back-up players ready and in Australia right through the tour. If a player gets injured, there shouldn't be a situation where we have to call for a player from India," a BCCI official was quoted as saying by the Indian Express.
Another added advantage of such a big squad is that there will be enough players to organise proper intra-team practice matches to get the players in groove before a crucial series. For the tour that is likely to last for about 2 months, the overall strength of the traveling contingent is expected to exceed 50, including the support staff.
"Cricket Australia has sent us an itinerary. We will play three T20Is, three ODIs, and four Tests there. The first Test will be a day-night game in Adelaide. The dates haven't been finalised yet," BCCI president Sourav Ganguly had said earlier this week.
No family members allowed on Australia tour
As the limited-overs series will wrap up before the four-match Test event, BCCI will make travel arrangements for the players, who will not be a part of the Indian squad for the longest format, to arrive in India early. Also the authorities are planning to organise practice matches for players like Cheteshwar Pujara and Hanuma Vihari, who have not played competitive cricket since the India tour of New Zealand earlier this year.
The matches will be conducted in the United Arab Emirates (UAE), the place where the 13th edition of the Indian Premier League (IPL) is currently going on, before the players are flown Down Under.
Unlike the IPL, where the BCCI had left it for the franchises to decide whether or not family members should accompany players in UAE, there would be no such option for them traveling along the cricketers in Australia tour. The squad for the tour is expected to be picked by the BCCI before the end of this week.
319 Views