Ganguly is not surprised with the kind of response IPL has got this year.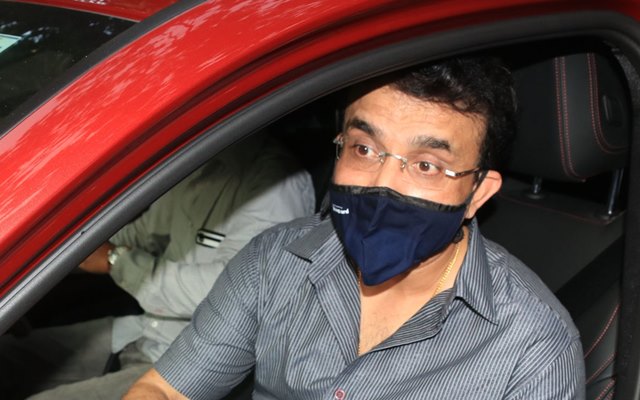 The 13th edition of the Indian Premier League (IPL) started on September 19 in the United Arab Emirates (UAE) and since then it has been a wonderful journey. Despite the tournament being played behind the closed doors, the viewership has touched record-breaking numbers and BCCI President Sourav Ganguly isn't surprised about it at all.
He admits that the ratings have been unbelievable but also revealed that they were literally unsure of going ahead with the IPL this year till the last moment. Ganguly also added that he wasn't even sure of the effectiveness of the bio-bubble but the BCCI went ahead trusting themselves and wanted the game to start again.
"Unbelievable (ratings have gone through the roof). I am not surprised with that. We were discussing with Star (official broadcasters) and all the people concerned, whether we should do it or not. One month before the tournament, we were not sure. We weren't sure whether the bio-bubble would be effective.
"No one knew what was going to happen but we trusted and went ahead. We felt life should return to normalcy, we wanted the game to come back. I am not surprised with the feedback. It's the best tournament in the world. I can bet you, the IPL has been smashing success in terms of the ratings, the number of people who are watching," Sourav Ganguly was quoted as saying by India Today.
Sourav Ganguly highlights the excitement quotient in IPL
The 48-year-old further went on to highlight the way matches have played so far in the cash-rich league. There have been a total of four Super Overs including a double Super Over in the game between Mumbai Indians (MI) and Kings XI Punjab (KXIP). He also lauded the way India's superstar players and the youngsters are performing.
"Look at the number of super overs, there was a double super (KXIP vs MI) over. Look at Shikhar Dhawan's batting, look at Rohit Sharma, look at youngsters who are performing, KL Rahul, look at Chris Gayle's comeback. "Kings XI Punjab are slowly coming back from behind. We are seeing that as well.
"You get everything in the IPL. The tag line was 'IPL will get over, but play will not'. The action will continue with the ISL. Hopefully, it will be a cracker of a season again," Sourav Ganguly further added.
67 Views