MS Dhoni accounts for being the most trusted and respected personality in the sports world.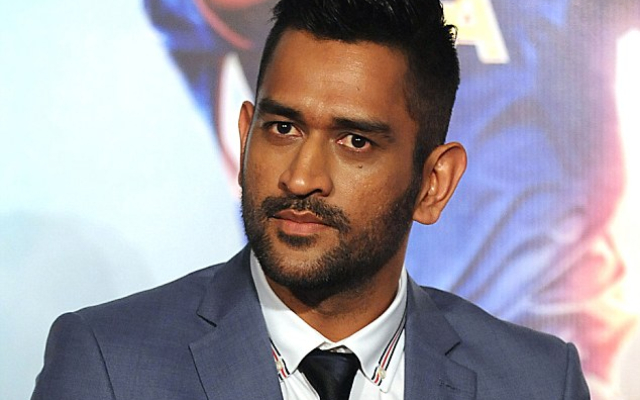 The glamorous life of celebrities and the world they weave around themselves are perceived as 'brand' by the fans. Their name and aura itself become a brand in the society, and people follow it blindly. Their personal and professional conduct, the image in media contributes to their 'brand value.' Though it is not a new concept at all, the Indian Institute of Human Brands (IIHB) is here with an interesting take on the same.
The recently released TIARA (Trust, Identity, Attractive, Respect, and Appeal) research did a comprehensive study on the idea of "Celebrities as Human Brands." It is a unique type of research whose practical study has been done by the famous Japanese agency Rakuten. The latest reports of 2020 state that Amitabh Bachchan is the most trusted and respected personality and two cricketers have also been placed at high honour in this list.
Legendary former skipper MS Dhoni leads the chart in the sports world. He is recognized as the most trusted and respected sports personality. On the other hand, the current Indian skipper Virat Kohli and his wife Anushka Sharma have been labelled as the most respected and trusted celebrity couple. Talking about another element of this research, where Kohli has topped the sports list.
Virat Kohli – The most attractive personality in the sports world
In attractive quotient, Virat is on top with Sania Mirza in the sports world. Also, 'Virushka' has been called the most attractive couple in this research. Around 60,000 people across 23 cities responded to this survey. Therefore, 180 celebrities could get analyzed based on above mentioned five qualities. Talking about the significance of this research, Advertising and media industry expert and chief mentor of IIHB, Sandeep Goyal, gave his views-
"There's a lot of interest in common folk when it comes to advertising, and especially celebrities in advertising. Right now, if you see the IPL, 50 percent of the ads have one or the other celeb making an appearance. In fact, if you go to an OTT platform like Disney Plus Hotstar, two out of three ads feature a celebrity. So now celebs have become an essential part of the advertising and brand communication landscape," said Goyal as quoted by The Indian Express.
270 Views