Stokes is gearing up to play for the Rajasthan Royals.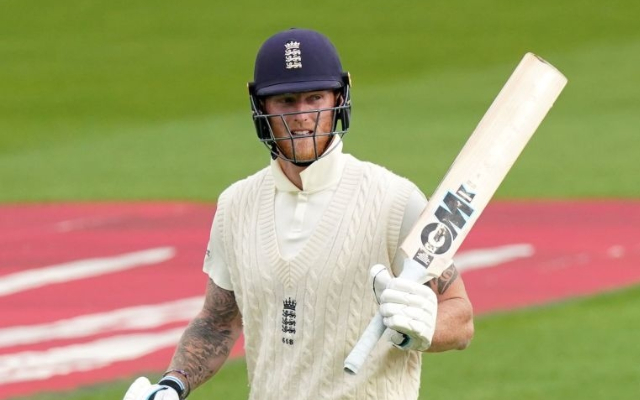 The last 10 months or so haven't been easy for England cricketer Ben Stokes. Earlier this year, when the Brits' were playing a Test series in South Africa, his father, Ged, was diagnosed with brain tumour and ever since then, Stokes has been going through a tumultuous phase, though he didn't let the travails affect his performance on the field and even led England in one Test.
Back in August, after England's Test against Pakistan in Manchester, he left for Christchurch, his place of birth, to spend quality time with his father and other members of his family. After two months, the 29-year-old is currently in Dubai where he's quarantining before stepping on the field for the Rajasthan Royals (RR) in the 2020 edition of the Indian Premier League (IPL).
About leaving his loved ones behind, Stokes said that it was "tough" for him. The veteran said that words of wisdom from his mother helped him gain some confidence.
"Saying goodbye to my dad, my mum and my brother in Christchurch was tough. It has been a difficult time for us as a family, but we've pulled together and supported each other as best we can," Stokes was quoted as saying in Mirror.
My dad was also very strong on the responsibilities I have: Ben Stokes
"When I got out of quarantine in Auckland, the first week was all about seeing dad and catching up with family, but things were up in the air and there was no plan about how things would pan out.
"I didn't know what dad wanted; I didn't know what mum wanted so to start that conversation off was the hardest thing of all," he stated.
"And then mum made it simple, she said: 'The time you are spending here now with your dad is so much more important than the time you will spend when the worst happens'."
Stokes also mentioned how his father kept on reminding him of his responsibilities, both as a family member and England's star cricketer.
"My dad was also very strong on the responsibilities I have. He told me I have a duty to do the job that I do and I have a duty as a husband and father as well," he added.
As far as his IPL stint is concerned, the Royals need his services after losing three games on the trot in the cash-rich tournament. On Tuesday, Steve Smith's RR went down to Mumbai Indians (MI) by 57 runs.
222 Views