Since the inception of the IPL, the world has witnessed ten Super Over matches so far in its thirteen editions.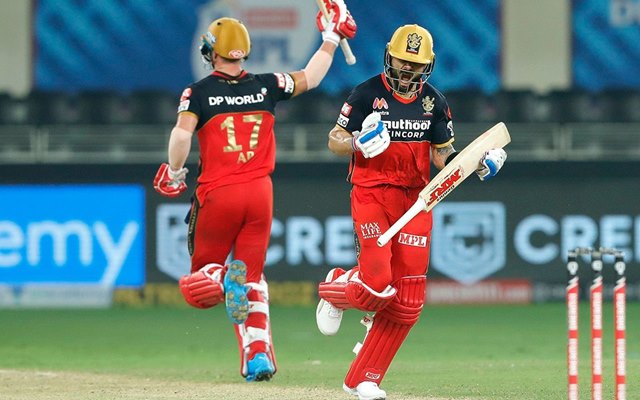 The 13th edition of the Indian Premier League (IPL 2020) might still be in its early stage but the tournament, as anticipated, has already rolled out plenty of drama. The high-octane league has already provided fans with two thrilling Super Overs in the course of first ten matches.
Fans witnessed the first Super Over of IPL 2020 when Delhi Capitals battled Kings XI Punjab in the second match of the tournament on 20th September. Capitals, on the back of Kagiso Rabada's bowling brilliance, clinched the Super Over with four balls to spare and most fans thought they would've to wait for a while to see another Super Over drama.
However, just after eight days, the world beheld second Super Over of IPL 2020. Virat Kohli-led Royal Challengers Bangalore edged past defending champions Mumbai Indians in a nail-biting thriller at Dubai whose fate was decided on the back of a Super Over. Skipper Kohli, leading from the front, flicked a boundary off Jasprit Bumrah on the last delivery to win the match for RCB in the Super Over.
But what would've happened if Kohli had got dismissed on the last delivery? As per rules, if a Super Over also gets tied, it will be followed by another Super Over until a result is obtained. There will be an unlimited number of Super Overs if one team doesn't end up scoring more runs than the other.
What about the boundary count rule?
Even if the number of boundaries is the same, both sides will have to battle until one team ousts another. The much-debated boundary count rule has been removed by the ICC and the BCCI for the IPL and hence, the superior boundary tally doesn't come into the picture now. Also, the side that batted second in the match bats first in this case and vice-versa.
The runs scored in a Super Over do not go in any record as the players play it only to get a result. Only 3 batsmen (2 wickets) and 1 bowler from each team are allowed to take part in an IPL Super Over. Additionally, each team only gets one review each in the Super Over. Mumbai Indians had used their only review yesterday when AB de Villiers was at the crease. However, they ended up losing the review after replays showed the ball hadn't nicked the bat.
Since the inception of the IPL, the world has witnessed ten tied matches so far in its thirteen editions. Interestingly, all eight teams participating in this year have been a part of at least one Super Over in their IPL journey.
78 Views